Education Department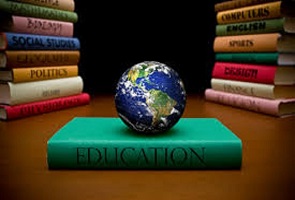 Education and Business
In recent years, the demand for top talent staff in financial and attestation fields has been increased so there is no better way to establish credibility other than certified courses which are based on the most current curriculum in reputable international education centers. Education industry has suffered from two difficulties in Iran. First, there is no instructor aids at classrooms to help teaching complex Subject matters in an easy way and evaluate students with online homework tools to assess their progress; second, there is a significant gap between what is taught in universities and the skills are needed to be hired in a good job. Besides, Staff needs to develop their knowledge and keep it in a way which makes them employable and winner; therefore, they need to be up to date about the most recent international updates on related subjects and techniques we believe this is achievable through a methodology which is empowered by RPCO.
prepare and equip numerous materials for trainee to better do his/her jobs. Using several methods for each training session may actually be the most effective way to help employees learn and retain information.
Best Jobs For Business Majors
RPCO is a non-profit professional institute which addresses these weaknesses through innovative, participatory and practical teaching methods. In this direction, RPCO has close ties with international associations, global education and training institutes and universities to provide tailor-made certified courses in Iran. These courses are offered in both Persian and English as well to cover a range of people who hasn't got enough fluency to study in foreign language. Global Certified courses are the best way to boost professional credibility and be one of the top finance candidates in international and local job markets.
Gain the knowledge and confidence to meet the challenges of today's business environment with the financial management training programs and also seminars.
Choose from the wide variety of our seminars and also finance training courses listed below to suit you at each stage of your career
Build financial planning and analysis models
---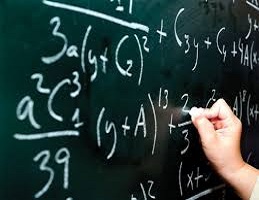 RPCO utilizes a team of competent and well qualified trainers to expose their students/trainees to modern Finance and accountancy matters. We strongly believe, our team can bring the most recent educational methodologies and apply them to the current education system to enhance accounting proficiency. Our main goal at RPCO is to provide below services in different areas including Business, Accounting, Finance and Economics:
Provide certified short courses for official staff
Provide supplementary academic curriculum with online assignment for students
Make teacher aids available to improve teaching efficiency
Provide specific- subjects Webinars with well- known educators
Industry- problem solving courses
Hold conferences and seminars with help of our international partners
Certified courses are the best way to boost professional credibility and be in front of the top business and finance jobs all around the globe. uturum.
We will be working on specialist settings in the mainstream of our education but most will progress at some point of our school career.
---
IFRS
In recent years, establishing a common set of accounting standards lead to transparent financial information which can be applied in international contex, and capital raiseing in an efficient way has become an attention-grabbing matter. International reporting standards (IFRS) which are set by IASB is the compromise solution to support accounting information quality. Therefore, these standards are being adopted by most countries around the world to prepare financial statements. Hence, gaining knowledge of IFRS is essential for accountants. The main goal of this course is to teach IFRS by deploying case study methodology. In this method, different cases are given to students to be solved by applying IFRS..
Our main purposes in financial subjects are as follow:.
Financial instruments
Financial literacy
Behavioral Finance
Financial Modeling
Audit and Risk Management
know about best practices and how to prepare for and conduct audits or get trained as an internal or external auditor, so you can assess compliance based on the company's requirements and use these methods and techniques to maximize audit program benefits for your organization. These kinds of courses fulfill the requirements for quality management systems.
Risk management and Internal Audit
IT Auditing
Forensic Accounting and
Fraud Information systems: accounting and management
---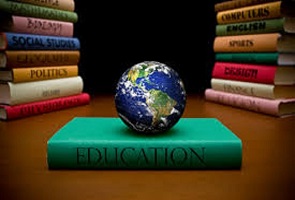 Courses
Our courses, teacher aids and certification programs in a general view are categorized in the blow areas:
- Business Models
Financial Reporting and IFRS
- Information systems: accounting and management
- Risk management and Internal Audit
- IT Auditing
- Econometrics
- Financial Modeling
- Forensic Accounting and Fraud
- Managerial accounting
- Financial instruments
- Financial literacy
- Fundamental of Macro and Micro Economics
- Behavioral Finance
& Tax Regulations
The IFRS for SMEs is a self-contained Standar designed to meet the needs and capabilities of small and medium-sized entities (SMEs). The IFRS for SMEs will develop your knowledge Whether you work within or for an SME, the programme will give you the guidance, knowledge that you will need to support your clien.
XBRL
XBRL, or eXtensible Business Reporting Language, is an XML standard for tagging business and financial reports to increase the transparency and accessibility.
Introduction to econometric models and techniques, simultaneous equations, program evaluation, emphasizing regression. Advanced topics include instrumental variables, panel data methods, measurement error, and limited dependent variable models.
---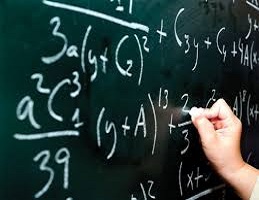 Our Duities
Every Member of RPCo is committed to supporting the sustainable growth of local talents across Iran. It constantly Adapt its course contents to meet the needs of modern business and clients' requirements. RPCo shows you a way in learning to obtain in- depth knowledge and help organizations to reach business excellence