Seminars
Supported Conference : The Analysis of Corporate Rating (ACR2018) Website: www.crating.ir
Start Date: 2018
End Date: 2018
Time:9:00am to 13.00pm Registration Deadline : 2018
Competency areas: Credit rating and scoring
Overview:
INTRODUCTION
A corporate credit rating is an opinion of an independent agency regarding the likelihood that a corporation will fully meet its financial obligations as they come due. A company's corporate credit rating indicates its relative ability to pay its creditors and gives investors an idea of how the company's debt securities should be priced in term of yields. Corporate credit ratings are an opinion, not fact.
Description :
What is a local Rating?,
Outlook on the rating system,
How get a highest credit quality?
Seminar: Corporate Governance and Internal Audit
Start Date: Nov 15, 2018
End Date: Nov 16, 2018
Time:9:00am to 13.00pm Registration Deadline : August 12, 2015
Competency areas: Governance, Risk and Control
Memberships valid for discount: 20% off for IAIA member
Overview:
INTRODUCTION
Today's successful audit leaders never lose sight of the importance of continually assessing and improving their organizations' corporate governance structure.
Course description :
LEARNING OUTCOMES
Focusing on small and large discussion groups, and utilizing practical group exercises and individual activities, facilitators will help participants gain the skills necessary to review and improve their corporate governance structure, while developing techniques to assess risk management activities.
Attendees will leave with an understanding of legal and regulatory guidelines as they pertain to corporate governance and discuss in-depth issues such as business ethics, transparency and disclosure, and enterprise risk management.
COURSE OUTLINE
Corporate Governance
• Why is governance important? • General definitions including the IAA and PCAOB guidelines • Value of corporate governance, • Examples of impact of poor governance on entities
Roles and Responsibilities
• Board, audit committee, internal audit, external audit, regulators, financial institutions and credit analysts • Securities and Exchange Organization (SEO) instructions, • Iranian and IIA standards • TSE/Over the counter • IIA Standards • COSO Enterprise Risk Management • Standards from Ethics professional organizations • Codes of conduct, conflict of interest, ethics policies, with examples from large and small organizations • Examine the impact on internal audit assurance and consulting services
Transparency
• Disclosure committees • Executive compensation • Independence of Board • The role of internal auditing in these sensitive issues
Enterprise Risk Management
• Metrics • Internal auditing and ERM • Examine examples of several organizations, industries, and public and non-public entities
Monitoring
• Audit committee role/charters • Tools for audit committee self-assessment • Corporate governance as an auditable risk area • Managing relationships • Positioning internal auditing in the organization • Tracking and measuring governance:

Corporate Governance,Internal Audit, Transparency,Metrics and Monitoring
---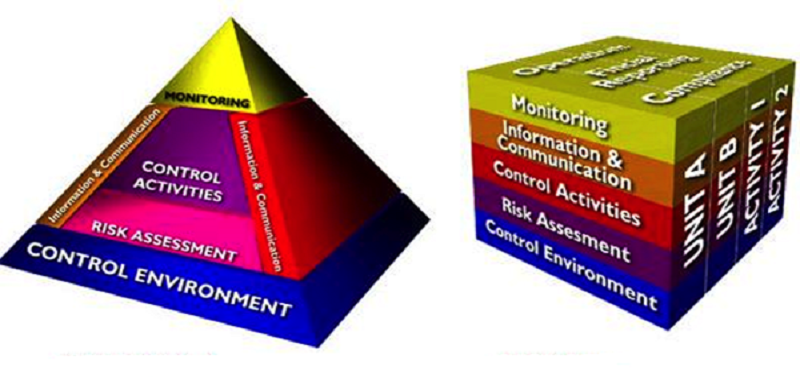 Internal Audit Manager ,Tools and Techniques
Course Description
Through practical exercises and case studies, participants will learn how to manage the roles and relationships of the diverse parties involved in the auditing process Today's internal audit managers need to work closely with business leaders, their head of audit, peers and their audit teams. Stakeholder management and influencing skills are becoming as important as managing a team. This master class will help you build and manage these relationships.
Duration: 3 day(s)
Knowledge Level: Intermediate in Auditing and IAA
Field of Study: Auditing
Competency areas:Governance, Risk and Control
Memberships valid for discount: 20% off for IAIA member
.
Internal Control over Financial Reporting
Course Description
This course supports compliance with the laws and regulations that are designed to ensure the reliability and accountability of financial information contained in the financial statements and reports through the implementation of an internal control program. Effective internal control is the first line of defense against waste, fraud, abuse, and mismanagement, and helps to ensure an entity's mission is achieved in the most effective and efficient manner.
Duration: 2 day(s)- 16 hours
Knowledge Level: Financial reporting
Field of Study: Internal controls
Competency areas: Risk and Control
Memberships valid for discount: 20% off for IAIA member
.
---
Financial statements Analysis
RPCO help you understand what the various reports mean, and how the data you're seeing affects your company. RPCO help with a number of tasks related to accounting services: financial forecasting,analyzing financial statements,determining the profitability of your business ,analyzing accounts payable to see where your business might be able to save money ,determining what accounting services you need,setting up consistent accounting practices
Duration: 2 day(s)- 16 hours
Knowledge Level: accounting
Field of Study: financial reporting
Competency areas: accounting
Memberships valid for discount: 20% off for IAIA member
---
<![if !supportLists]> · <![endif]>Provide essential knowledge for internal control program administrators and coordinators, assessable-unit managers, and anyone involved in the annual assessment of internal controls required by SEO.
.
---